If you are a business or organization and need work completed, we extend the same level of personal service and attentiveness to quality as we do with our private customers. We offer peace of mind that our workmanship will be top quality and as cost effective as possible, meaning you have to spend less time worrying about your paving, landscaping, and concrete, and more time running your business. Plus with our highest quality workmanship we are providing you with the best value for every dollar.
We are set up to provide great service whether your job is a small 2 car office parking lot, or a high traffic 200 car lot. We will work with you to ensure the work is done in the least disruptive way we can. We offer comprehensive quotes and never leave out known required work in the hopes of hiding expenses until after awarded the contract. We are as up front and honest as possible, making budgeting for your job easier.
We are fully insured and work with many businesses, contractors, and government organizations.
For a free consultation and quote contact us at: (519)893-2614 or through our Contact Page.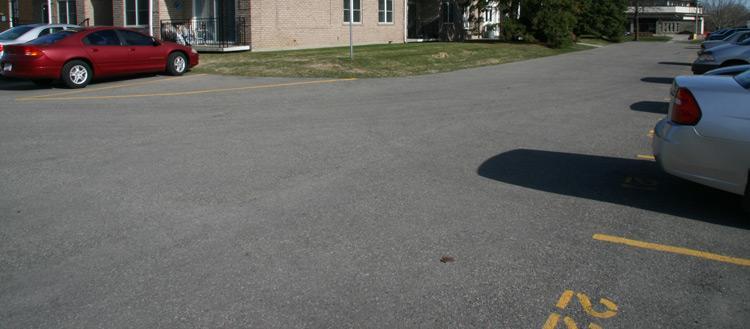 Seven year old parking lot.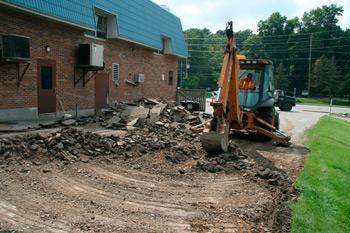 Excavation.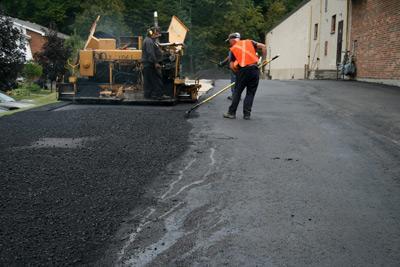 Transport truck road way.